We Are Local Electricians In PA
At Austin Electric, our mission is to serve the special electrical needs of our clients while finding satisfaction in working with our hands. We consider quality workmanship to be more important than quantity. We value people, both as clients and employees. We exist to honor God and serve each other in a Christlike manner.
"When I started Austin Electric, my purpose was to make a living and pay the bills. But over time, that purpose started to change. Now, our company strives each and every day to provide excellent service and experience for customers and create an environment that employees love being a part of. With the help of God and keeping Him at the front of our lives and our business…we have been successful for many years. We have been local electricians in PA since 2011, and we are committed to conveniently delivering the best electrical services that you deserve, and that we can be proud of. ''If you can't be proud of it, it's not a job worth doing.'' – CEO Dave
Jeremy Nolt – Lead Estimator
I joined the Austin Electric team in 2014 and have enjoyed working on a variety of projects from small residential remodels to custom commercial projects. My current position is estimating as well as electrical design. I am happily married and have 2 boys. Outside of work I enjoy spending time with family, being outdoors, actively serving on the local fire department, and riding motorcycle. I would be happy to assist in your upcoming electrical project.
I started working at Austin Electric in 2012 after I graduated high school. Over the years I've enjoyed the challenges in troubleshooting service work, custom homes, and all the smart tech we can utilize in clients' homes. Now arranging the daily schedule for all of our crews, purchasing, and training fill the majority of my day. The work is fun and we have a great crew that makes coming to work enjoyable. I have 3 kids and one of the hobbies that I enjoy is hunting

Ryan Sensenig – Estimator
Dave Boll – Manager/Founder
My name is Dave, and I've been married to my wife Amber for over a decade. We have been blessed with five children. You can often find us enjoying the outdoors together, especially when the weather is nice. I started doing electrical work over 20 years ago, and it has always been very satisfying. I enjoy working at Austin Electric because of our great team and the wonderful clients that we have.
Sharmayne Witmer – Office Administrator
My name is Sharmayne and I have one brother, one married sister, and I am an aunt to two nieces. I enjoy spending quality time with friends, spending time in the kitchen, and a good book with a cup of coffee.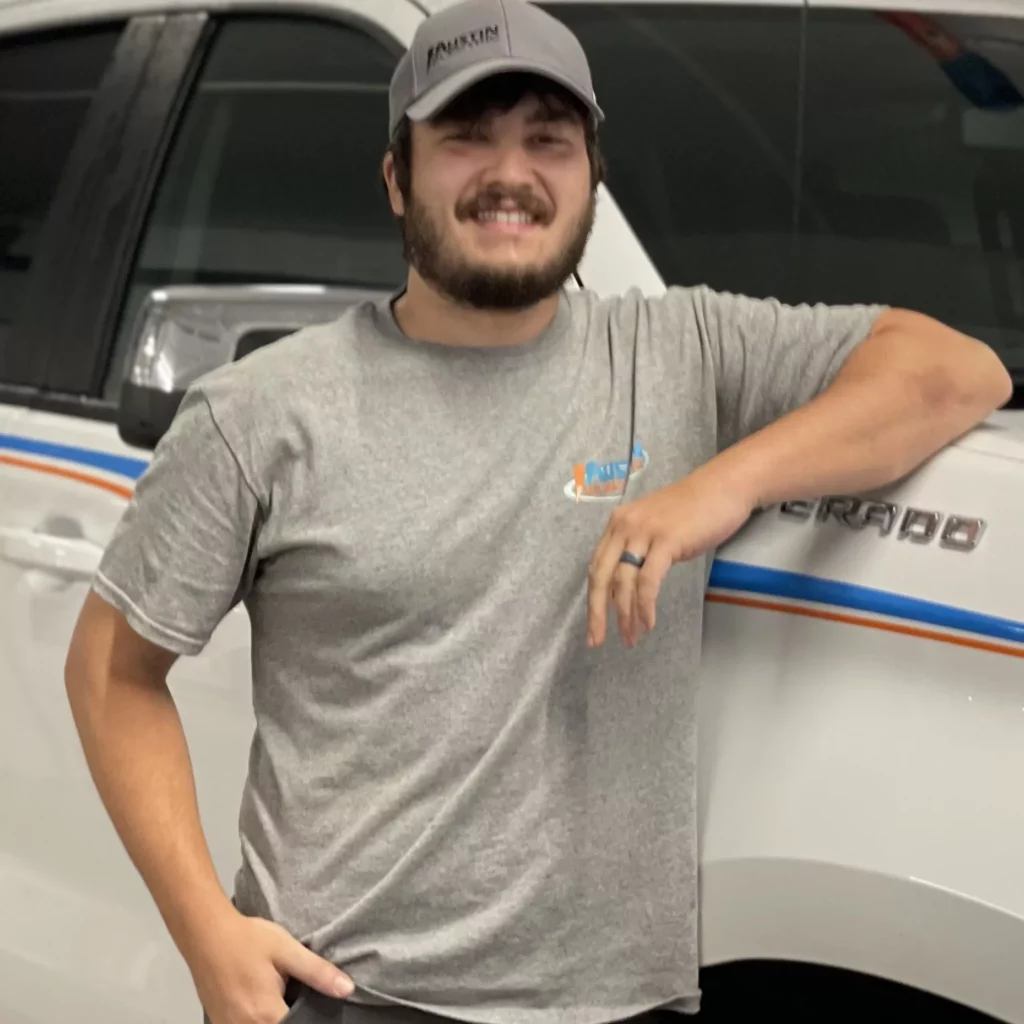 My name is Brendan Morrison. I was born in Philadelphia and graduated from Lock Haven University. I met my wife at Lock Haven in 2017, we got married in 2020, and welcomed our first child in 2022. When I am not working, you can find me riding my motorcycle, building something, or playing fetch with our two dogs. I enjoy working at Austin Electric because the atmosphere is great, and I enjoy the variety of projects our company takes part in.
Hi my name is Jesse, I enjoy working for Austin Electric because of the varied work and the great coworkers. Outside of work I enjoy doing live sound, athletics, hunting, hiking, and reading.
Hi my name is Brenton Martin. I was born and raised in Lancaster County as the middle child of a family of 6. Outside of work I enjoy hiking, hanging out with friends, and snowboarding. I enjoy working at Austin Electric because every day is a new experience.
My name is Jeremy Martin. I am married to Katrina and have 2 daughters; Maddie and Kara. I enjoy hunting, fishing, and anything outdoors pretty much. I enjoy working at Austin Electric because it's a great environment. The boss is easy going and the guys are great to work with.
I am the youngest in a family of nine. I love to spend time with my many nieces, and nephews. I attend Parkview Mennonite church. I enjoy playing piano, hiking, and camping. Working for a company that appreciates its workers and customers gives me much satisfaction.
My name is Cordell Synder. I come from a family of seven boys and one girl. I was homeschooled, and I like reading and history. We live in Mohnton, Pa. I enjoy working at Austin Electric because the people at Austin Electric are great to work with, and because of the variety of work I get to do.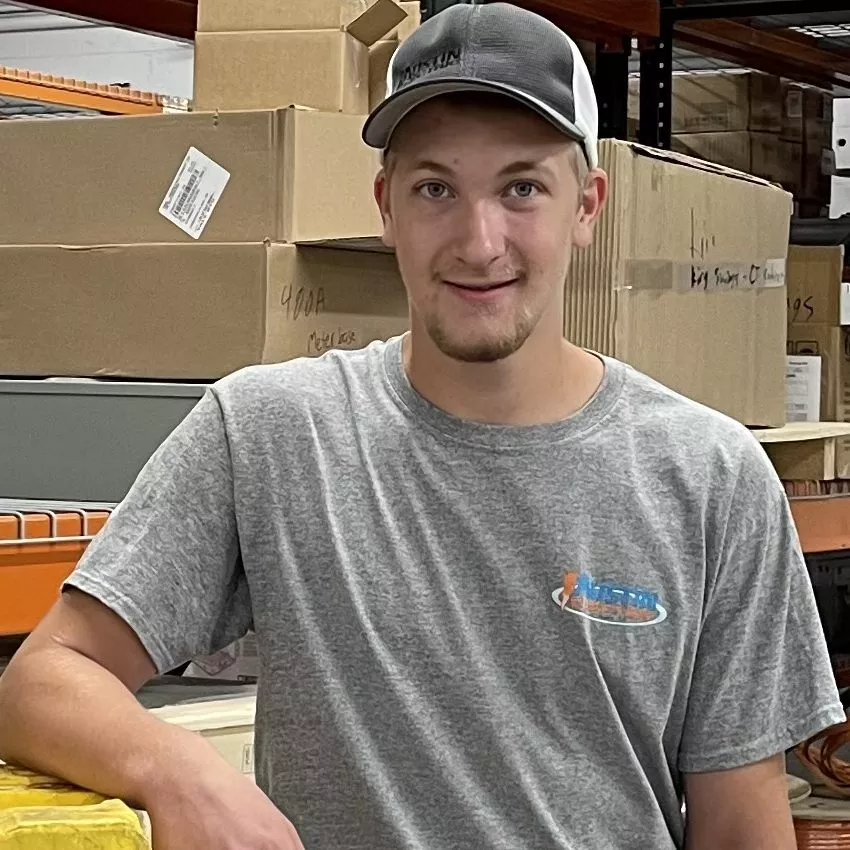 My name is Daniel Zimmerman and I graduated from Hinkletown Mennonite school. I live in Ephrata with my parents and my younger sister. Hinkletown provided me the opportunity to job shadow with Austin Electric. It was a great experience and am now enjoying full time work. I am excited to continue working here to see what God has in store for me.

Hi, my name is Duncan. I was born and raised in Gilberstville, PA as the youngest of four. In my free time I enjoy the great outdoors, traveling anywhere and everywhere and going to car shows with friends and family.

Hi, my name is Jordan! I am married with three children. Outside of work, I enjoy camping with the family and doing things around home. I like the atmosphere at Austin Electric and the opportunity to learn and work on many different projects.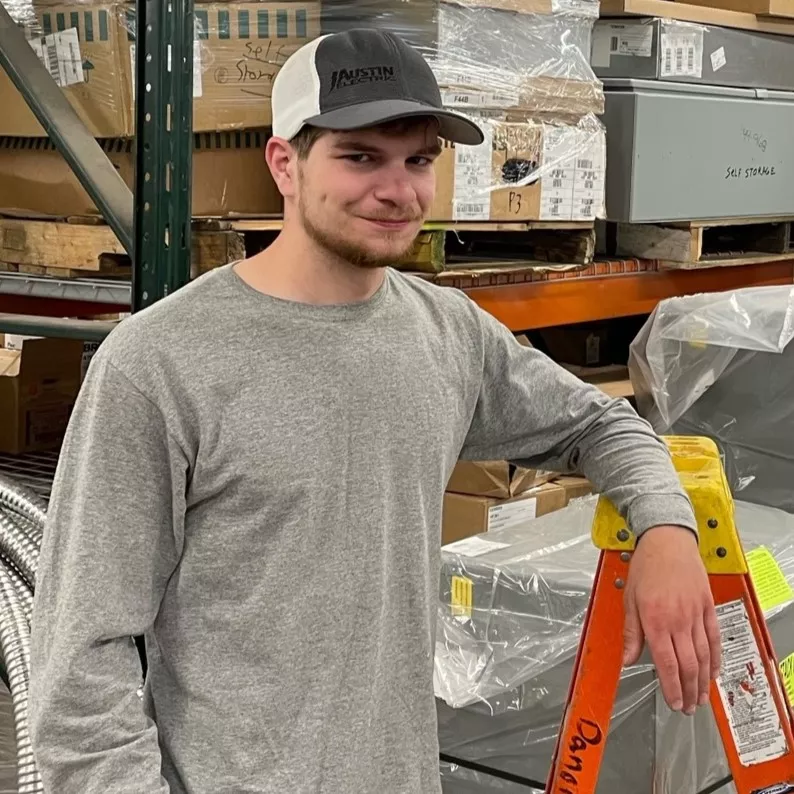 Hi, my name is Joel Sensenig. I come from a small farm in Lancaster, PA. Some of my hobbies are skateboarding, woodworking, and fishing. I am a car and motorcycle enthusiast. I currently have 2 Kawaskis and a VW, which I enjoy keeping nice and shiny.

Here at Austin Electric, something I enjoy is seeing the completed projects come together. It is really satisfying to watch lights coming on for the first time. Something I enjoy in general is being outside, hunting, fishing or just riding dual-sport on a nice afternoon.
I am the oldest of four children. When I am not working, I enjoy playing softball and the banjo. I enjoy working at Austin Electric because electricity has always fascinated me.
We have completed numerous residential and commercial projects, some of which are featured below! If you want to see our full list of jobs, check out our featured projects page!